7 Ways to Redeem an Offense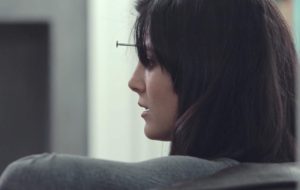 I recently received a complaint from a woman who I will call Ruth (not her real name) regarding a video clip I used in one of my blog posts. The video is called It's Not about the Nail. It features a graphic metaphor built around a woman with a nail in her forehead and a man (presumably her husband) who is oblivious to her emotions.
Here is Ruth's initial email to me on December 10 (shared with her permission):
I've come upon a stumbling block in the video where the woman has a nail in her forehead. It seems the man should be wearing blinders to show both sides of the story. It is not respectful nor kind to women. I wonder if this would ever have been produced with the man having a nail in his forehead and the woman in the opposite role. This mocking of women is a part of our culture that people have grown blind to. I was not the only one in our online group that felt this way, as there was an additional and similar unsolicited response to the video. As a result I have chosen not to complete the course and would like to be removed from your blog mailing list. Thank you for your time and consideration of this matter.
My response later that day:
I'm sorry that this video was offensive to you. I can see how that could happen, but I don't want to assume that I understand all of your concerns. Would you be willing to have a brief phone call with me so I can better understand how this video impacted you? My schedule is fairly open the next few days, so please suggest a couple of times that are convenient for you if you're willing to talk with me.

In any case, I have arranged to refund your entire registration fee and removed you from our blog.

Thank you for taking the time to share your concerns with me. I look forward to talking with you if you believe that would be worthwhile.
Ruth's response the next morning:
Thank you so much for your gracious response.  I truly appreciate it.  Times I would be available to talk this week would be this evening Tuesday 5:30pm or later, Wednesday 6:30pm or later, Thursday 7pm or later, or Friday 3:30pm or later.  I'm sorry the times are so late in the day. Thank you once again for your kindness and for reaching out to me.
Ruth and I talked by phone later that day and had a warm and relaxed conversation. Her initial email had indicated that the video clip had touched an area of deep hurt in her past, which I wanted to understand. She shared that she came from a home where women were constantly demeaned, which she realizes has made her extremely sensitive to anything that portrays women in a negative light. I acknowledged how hard that must have been for her and told her I was sorry that the video had compounded that pain.
After talking some more about her past and her impressions of the video, I asked if my analysis of the video in the blog post had also offended her. She said that the video clip had triggered such painful memories that the written part of the post was a blur and she couldn't remember what it said.
I said I could see how that would happen. Because she had been so gracious throughout the conversation, I decided to ask her if she would be open to reading the post again (but not watching the video) and giving me further feedback. She agreed to do so, and the conversation ended on a friendly note, with Ruth telling me she would like me to reverse my refund of her course registration fee.
The next morning, Ruth sent me the following message:
Thank you so very much for taking the time to speak with me last evening. I went back to look at the lesson I had done on The Nail.  It does have the same text with the video, and as I reviewed it I did remember it.

When I first saw this section I was very overwhelmed by the video, and although I see now that the text does a lot to level the playing field, the initial viewing took me down emotionally. As a result of that, I was unable at the time to overcome painful memories and feelings of worthlessness.  I believe that for someone who struggles with these issues the video starts you out at a disadvantage prior to reading the text because the emotional response feels like a gut punch. Had the fixer been mocked as well, this could have been avoided and the lesson better understood.  Had he been wearing blinders along with her nail in the forehead it would have equalized the playing field and, I believe, better set up the lesson.

To summarize, I do now understand your points regarding the fixer and the feeler, but I do believe the mocking of the feeler and not the fixer is a cultural bias that is reinforced by the video, and the lesson would be better accepted by feelers if the video was sensitive to that.

Thank you again for your generous time and consideration.  It was truly a pleasure to speak with you, and oh so helpful in assisting me to overcome negative feelings.  I so appreciate your kindness and willingness to help me, a work in progress.
I responded with this email:
Thank you for your feedback. I wish I could make the changes you recommend for the video, but unfortunately, I didn't produce it and have no power to change it. The overwhelming response to the video has been positive, so I will continue to use it, but I will also encourage our instructors to be especially sensitive to the issues you've highlighted for us. Thank you again for taking time to give me your feedback and helping me to be more sensitive to how others might view this video.
Her response the next morning:
Thank you once again so very much for your kindness and support.  Your comments around the video do help me to see how my husband feels when I'm struggling and he's trying to fix it, and also helps me when I'm trying to help family members when they are struggling and I'm trying to fix it.

I'm really glad we had this opportunity to share.  I'm finally getting the lesson you intended.  My husband and I now plan to continue your series. I have to give credit to our counselor/pastor as well for helping me along in this process and for providing us your Relational Wisdom tool. I look forward to rejoining your blog posts!
Several things impressed me about Ruth's interaction with me:
Although the video I used deeply hurt her, she did not write me off in anger, which would have been the easy thing to do. Nor did she launch a slander campaign against me, as many people might have done. Instead, she had the courage and consideration to communicate her concerns immediately and directly to me.
By including the words, "Thank you for your time and consideration of this matter," she ended her message on a respectful note and opened the door for a discussion.
She communicated all of her perspectives and concerns respectfully and refused to turn her distress over the video into a personal attack on me.
Ruth displayed remarkable self-awareness as she identified her own family background and negative gender-related patterns in our society as major causes of the pain she felt when viewing the video.
She also displayed humility, teachability and flexibility in her willingness to revisit the blog post and acknowledge the "feeler/fixer" tendencies the post was designed to illustrate.
She demonstrated a combination of other-awareness and self-awareness by acknowledging how her focus on feelings sometimes frustrates her husband's efforts to serve her, and how she herself sometimes falls into a "fixer" mode with family members.
Ruth's final display of humility, teachability and flexibility was her decision to reverse her earlier decision and to continue going through our online course with her husband and pastor so they could continue to grow in their relationship with God and one another.
I thank God that he gave Ruth and me grace to redeem this offense and turn it into an opportunity to exercise humility, empathy and mutual encouragement.
As you encounter misunderstandings and offenses over the holidays and in the New Year, I hope you will remember Ruth's example and turn those situations into opportunities for personal growth and displaying Jesus' transforming grace in your life.
~ Ken Sande
If you've found our blog posts and training resources to be of value, please support our ministry through a generous gift or pledge this month. You can also designate a gift for a new online course designed to take biblical relational skills and the gospel itself into hundreds of businesses, military bases and other secular settings in the coming year. See details here.
Reflection Questions
If you'd like to read The Nail blog post and watch the video click here. How did this video and post affect you? Can you see how Ruth and others with her background could be troubled by this video?
Think of a few times when others have deeply offended you. Do you withdraw in anger and hurt, or do you reach out to seek understanding and reconciliation? Do you resist seeing your own weaknesses, or do you display the humility, teachability and flexibility that Ruth modeled?
Which of the seven responses described above impressed you the most? Why?
Are there painful experiences or deep hurts in your past that make you particularly vulnerable to being offended? How has this affected your personal or workplace relationships? How could learning and applying the six principles of relational wisdom free you from this vulnerability?
Permission to distribute:Â Please feel free to download, print, or electronically share this message in its entirety for non-commercial purposes with as many people as you like.
© 2018 Ken Sande
Would you like to receive future posts like this? Subscribe now!